Sharing the Stories of our Grow & Glow Participants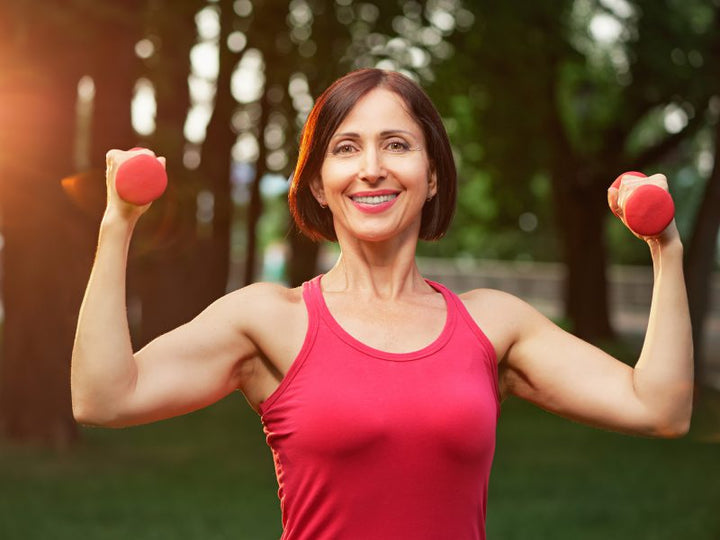 Chia's Silver Lining in combination with Cristina Fernandez, certified nutritionist and triathlon coach, are working with several participants in our Grow and Glow Wellness Initiative. The Grow and Glow Wellness Initiative encourages proper nutrition and exercise along with continuous support, participants have an opportunity to become the healthiest version of themselves 
The Mission of Grow & Glow is to educate women on making lifestyle changes to optimize their health while enjoying their wellness journey alongside other women in this community. 
The goals of this program are to increase awareness and encourage lifestyle habits contributing to well-being, to inspire and empower individuals to take responsibility of their own health, to support and encourage a sense of community as well as to motivate women to accomplish fitness goals and educate women on nutrition 
It has been such an amazing experience to get to know our participants and we'd like to take the opportunity to share a little bit of their stories with you as well as their reasons behind applying for the Grow and Glow Wellness Initiative.  
Meet new people 
"I am retired and ready for a change in pushing myself to do something just for me I want to do something different that I know will be hard but challenging and a positive step towards the right direction to feel better and accomplished something for me. After the pandemic year I became more of an introvert and want to start getting healthy lose weight and networking to be myself again.

 
"It's a great opportunity to get fit and to meet new people."

 
Putting yourself FIRST 
without 
the guilt
"I need to lose about 60 pounds and I've had a hard time staying focused and motivated especially on the exercise portion!" 

 
"As soon as I hit 40, I started going downhill. I work seven days a week as a home caregiver and when I get home from work, I care for my disabled Navy combat veteran husband all while continuing to support my daughter through pre-Med school. As a healthcare professional, I know you can't care for others if you don't care for yourself, so I'm looking to do something for myself without feeling selfish or guilty."

 
"I want to better myself for my kids and for myself. I would like to learn how to love myself, to take care of myself, because I know if I can do this thing, I can take care of my three kids and love them right like how they deserve to be loved. I would do my very best to see it through I just want an opportunity to find that better me for my kids and for myself. I want to be a good example for them."

 
To learn healthy eating habits
"Last year I made a decision to change my health and eating habits. I started out great, but have slowed down a little bit. It would be great to have a support group to know and motivate me to help make this lifestyle change. My sister joined last year and encouraged me.  I even learned to ride a bike. I saw all the positive changes in her and how energetic she was after a few weeks into the program I want that for me. I know that by joining this group of awesome women I will be encouraged to accomplish my goal."

 
"I would love to change my lifestyle and nutrition habits."

 
"I would love to change my lifestyle and my nutrition habits."

 
Mental Health
"To be healthy and feel better about life and loss."

 
"I would like to learn more about fitness and nutrition.  I suffer from anxiety, so working out helps me feel better and have it and little more under control. It would be nice to be around other women that want to improve themselves.

 
"It has been a difficult journey for me transitioning from active-duty Army Service member to a medically retired army veteran after my breast cancer surgery."

 
Healing
"I am 63.  I've worked all my life, but was recently disabled due to my health. I went from being healthy and full of life to not being able to walk and other health conditions. I just need a sense of direction and motivation to a healthier life. Having a reason to leave the house and wake up would be a plus."

 
"I am a cancer patient and will continue chemo through September of 2022 I am getting better and gaining back much of my strength. In order to keep healing and live longer than the six months they originally gave me (it's been a year now) I'd love to control what I can to increase my health and wellness. Thank you for doing this! You are saving lives.

 
"I survived cancer four years ago, but I'm always so tired. My bones hurt.  I think with the right changes I will feel better."

 
 "I am ready to finally make a change in my life. Tired of all the aching all over my body, the pills I take on a daily basis, the depression I've developed from it and from staying home. I'm ready for a new me. I'm 46 years old and need to love myself again."

 
A New You
"I am about to turn 55 and I am responsible for my 93 year old mother and I am a new grandmother, so my health is very important but have some very bad habits plus premenopausal."

 
"I need help with my health and fitness I think this would help me be more motivated and the guidance is something I am in need of the fact that there is no charge is also a big deal."

 
I have had many challenges growing up gratefully I surrendered my life to Jesus close to four years ago. My life has changed immensely from being a rebellious woman to being a spiritual and Christian woman of God. Recently I have struggled with body image and self-esteem. I know the time has come for me to reach another level of spiritual and physical growth and I want to be fully prepared for it. I want to work hard to get to the point where I love myself and am able to fully help others. Just as I have chosen to make my relationship with God a lifetime commitment so I have chosen to maintain a healthy lifestyle as a lifetime commitment. I want to look back to this and try my best to help other women who are trying to reach the best versions of themselves."

 
Because you deserve it!!
"I want to challenge myself and also know how strong I am I know I am strong but sometimes my mind tells me different. I want to Grow and Glow because I deserve it!! I want to challenge myself and I know a new Susana is going to be born!"

 
"To be healthier for my age because I want to live long to see my grandchildren, for my personal health, for my professional career and to have a healthy overall life.

 
I was physically abused by relatives on my step dad's side of the family and my mother never believed me. I felt like I could never trust her. I remember feeling vulnerable and not being able to express how I felt. I'm working on having a better relationship with my mother and also helping myself get out all that trauma. I know I deserve this challenge as a new chapter in my life. I want a chance to demonstrate I'm dedicated and I certainly want to change my way of living to something that will benefit me in the long run. This would also prove that women like me can have a chance to feel encouraged and have better self-esteem. I feel like I could help contribute to society by helping other women in need to empower themselves if I began with a change in myself and afterward, I could help women in my same situation.

 
What a blessing it is to have this opportunity to outreach into the El Paso community and touch so many lives in a positive and life changing way. Thank you for opening your hearts, sharing your stories and accepting the challenge to become the healthiest YOU! We are so excited and cannot wait to see your transformations and hear about your wellness journey. Please continue to follow the Grow and Glow Wellness Initiative as we will continue to share updates on the progress of these amazing women!