Holiday Gift Ideas for Women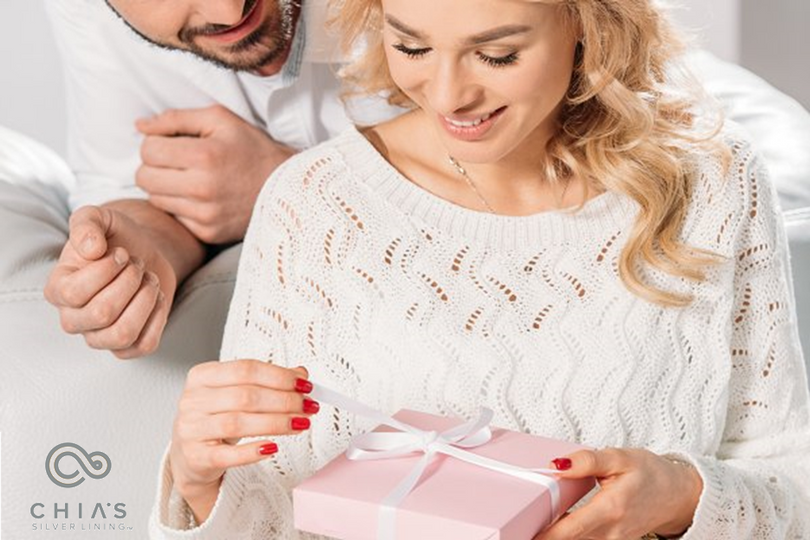 The women in your life need to be spoiled now more than ever! Juggling work, home life, and homeschool can make mom feel a little frazzled. Even if she says there is nothing she wants, we know that the women in our lives deserve to be pampered.

Bring joy and comfort with Chia's Silver Lining's thoughtfully curated gifts for women. We carefully select our products to ensure they are the highest quality organic, chemical-free, dye-free, and GOTS certified products possible. Our gifts for women are just the right thing to convey your sentiment during the holiday season.
The Earth Kimono is a plush and comfortable choice for hospital stays or days when you just crave comfort. It combines the soft luxurious comfort and durability of today's technologically advanced microfibers with sophisticated styling and fit. It's made from soft microfibers, and it includes a fabric belt to cinch at the waist. This is a great gift item for cancer patients or anyone recovering from a long term illness. 
The fabric is very absorbent and soft to the skin. It's lightweight also makes traveling a more stress-free experience.
"Wrap yourself in fashion and comfort."
Kimono - designed to reach mid calf

Printed floral design in tones of grey, peach, cream, and white

Soft microfiber

Front Pocket

One size fits all
Our bamboo viscose pajama sets are gorgeously soft and feel luxurious against the skin. They drape beautifully across the body. With a stunning classic design, they have a truly timeless quality. Made from bamboo viscose, it is eco-friendly, hypoallergenic, and anti-bacterial. It also adapts to the body's temperature, keeping you comfortable at all times throughout the night. 
We chose CAUS cups because their mission is to seek positive change. Chia's Silver Lining and CAUS decide to work together towards something good.
Not only do you get a high-quality, beautifully designed piece of drinkware to fuel your body, but you can feel good about your purchase too. 25% of your purchase goes directly towards Chia's SL, our 501(c)3, and helps fulfill our compassion, comfort, and community mission. You'll know that you made a difference in our world. It's more than drinkware. It is our world: communities in need and people fighting for their lives. It's lifting our drinkware for a cause we know is worth supporting. 
If you had a choice, would you choose a product that packs a punch for good or a product that just looks good? We've done both. 
We invite you to learn more about Chia's Silver Lining and our Product Mission.