Holiday Gift Giving for Men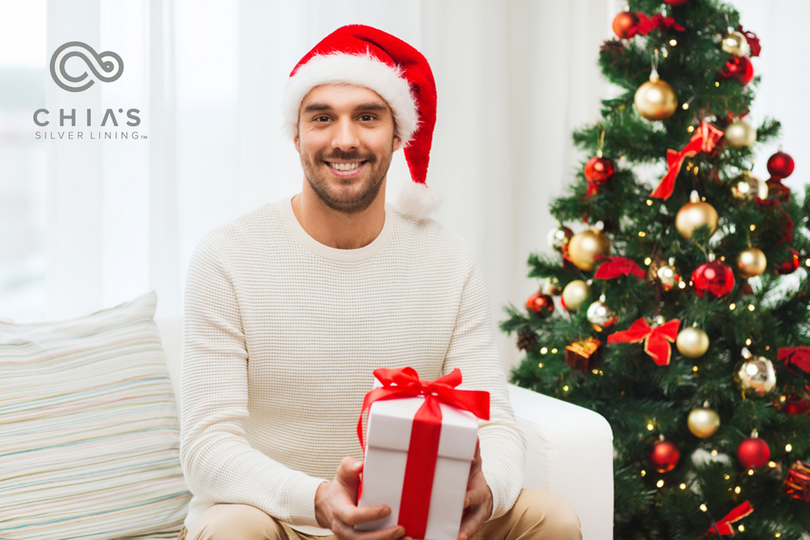 Buying gifts for men is no longer difficult with our thoughtfully considered gift items that meet the needs of any man working towards wellness. Our products meet all CSL quality standards and are GOTS certified (Global Organic Textile Standards), organic, chemical, dye-free, and sustainably and ethically sourced. Your loved one will know how much you care with your thoughtful gift from Chia's Silver Lining Wellness Boutique. 
According to stuller.com, there are no rules when it comes to men's jewelry. The men's bracelets we carry will allow you to have fun and mix and match the latest styles with unique and authentic wrist gear and accessories. Our artisans craft these bracelet designs with style and character using the finest precious stones and real gold, silver, and black signature skulls. Have a little fun and get the man in your life a unique gift with our Skeleton HD man's bracelets.
With this Deluxe Travel set, you'll have all you need to get away without any worries. This box contains travel-sized essentials for every man, with each perfect for travel. Olivina Men's products are premium products that are earth-friendly, you-friendly, and wallet-friendly. Olivina Men formulates grooming essentials as everyday classics. With a focus on function, fragrance, and effective ingredients, their goal has been to create products for the modern man: health-conscious and practical. The inspiration behind their natural fragrance is blending the earthy aroma of the outdoors with the sophisticated notes of various essential oils. It's time to venture out from the tired scent of your locker and dorm rooms and start smelling like the man you want to be.
Give a Gift with a Purpose
 
Who doesn't like their morning coffee or iced tea to go. Not only do you get a high-quality, beautifully designed piece of drinkware to fuel your body, but you can feel good about your purchase too. Twenty-five percent of your purchase goes directly towards Chia's SL, our 501(c)3, and helps fulfill our compassion, comfort, and community mission of supporting people with cancer. You'll know you made a difference since it's more than just drinkware. It is our world: communities in need and people fighting for their lives. 
It's lifting our drinkware for a cause we know is worth defending. If you had a choice between one product or another, what would you choose? A product that packs a punch for good or a product that looks good? We've done both. We invite you to learn more about Chia's Silver Lining and our Product Mission.
Lastly, Consider shopping local and supporting small businesses. At this time, more than ever, we appreciate your support and wish you our warmest regards through this holiday season.