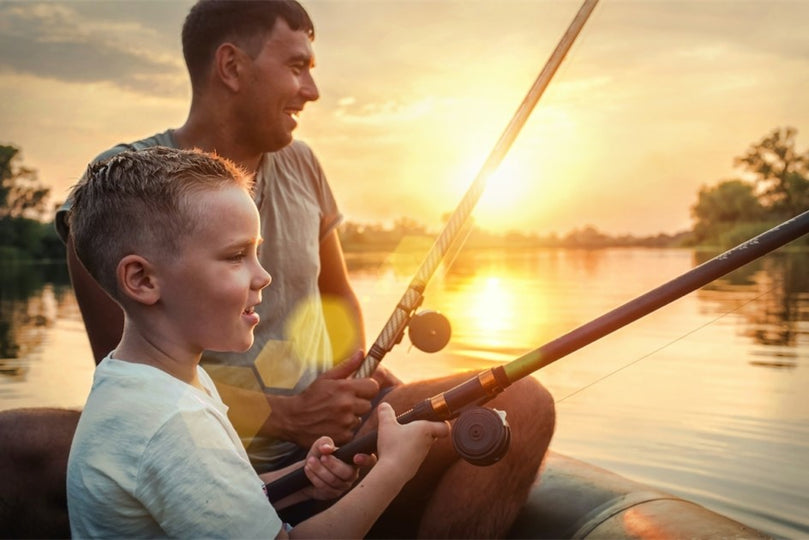 Father's Day will be here before you know it (Sunday, June 18, 2023), which means it's time to search for a perfect gift for that amazing Dad in your life. Your "perfect gift" doesn't have to be over-the-top, or expensive, it just needs to hint at how much you truly appreciate them.
Let's be honest though, we all know that they deserve the world.
This modern Arc Spark Lighter is rechargeable via USB port and there is no butane used to light flame! Unique stainless body and texture make this the Mad Man electronic lighter of the future. No more disposable butane lighters needed. Long neck arc design to light a variety of flames safely. Flameless spark makes it wind resistant and safer than traditional lighters.
This rechargeable electronic lighter is great for grills, candles, fireplaces, camping and tailgating.  $28                                                                                 
Inspired by many designers, this men's look is sexy and sophisticated. Safe clasp means no risk of falling off. Big, sturdy style.  Material: Stainless Steel, Leather & Copper $18
Nourish & deeply moisturize dry skin with a luxurious blend of ultra-hydrating Shea butter, Vitamin E, coconut oil, glycerin, and antioxidant-rich botanical seed oils for the ultimate in pampering. An intoxicating scent of fresh cypress, eucalyptus and crisp fir leave your skin soft, smooth & deliciously fragranced.
$10 2oz & $20 3.4oz
Sexy and modern design come together here and completely redefine the backpack definition. Features large front zipper pocket along with 2 additional smaller, uniquely shaped, diagonal zipper pockets for modern style. Large interior for all your items securely closes via top zipper. Additional side pockets for quick grab items such as your phone.  Perfect for travel or just to our doctor's office. Handsome looking fabric creates a minimalist look with functionality.  $40
The moments you've shared with Dad are unrepeatable gifts. This keepsake book is a place to hold your memories close. Fill in the blanks with words of appreciation and reflection. When you're done, you'll create a meaningful gift celebrating all that you are to each other.  $16
Each piece has double walled and vacuum insulated stainless steel with the latest temperature
 technology. 
Our drinkware holds your favorite beverage cold for 24 hours and hot for 12 hours. With a sweat-free finish, non-slip silicone bottom, spill resistant and shatterproof lid - you can feel confident on-the-go!
It is more than drinkware. Your purchase is an agent of change that gives new life and prosperity to those who need it most. We invite you to learn more about
Chia's Silver Lining. 
 $28
These super comfortable EVA foam slip ons are designed to be stylish yet very practical. These light weight shoes are a great care package item for cancer patients for time in a hospital or recuperation at home, these slip ons don't need tying. Just slide your feet in and go.  $18