Thankful for NICU Nurses!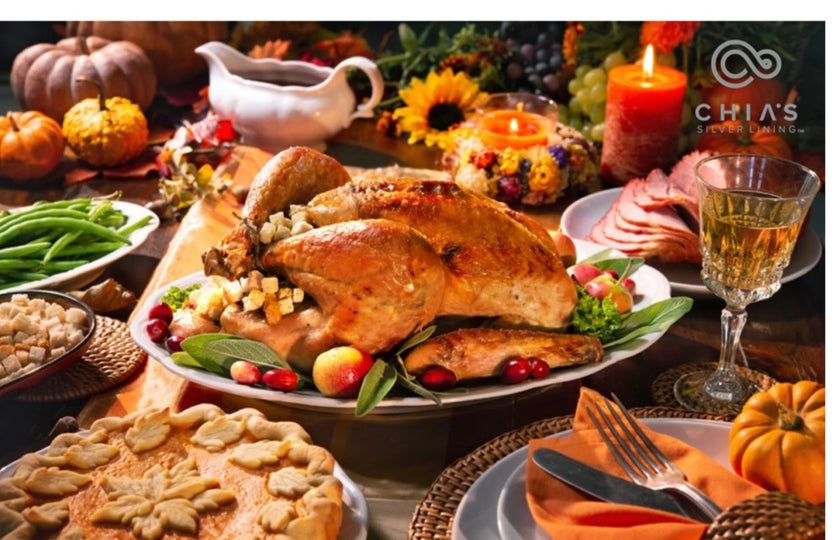 We feel so thankful this year to have to opportunity to support the Providence  Hospital East NICU nurses.  Chia's Silver Lining in community partnership with Perches Funeral Homes worked together to provide Thanksgiving meals to six NICU nurses and their families in honor of National Caregivers Month.  These nurses, nominated by Sandra Gonzalez, work tirelessly in the Neonatal Intensive Care Unit with new born babies and moms who have delivered under difficult circumstances some of which also have COVID.  Our healthcare heroes continue to work tirelessly for the health and wellbeing of our community and we are so thankful for you!
We could not have accomplished this without the amazing talents of Marcella Pinon and Luz who made all the food for the recipients.  Marcella Pinon is the owner and operator of Organiza Eventos - The O's Kitchen. She provides event planning, catering services, party rentals and custom cakes.  Luz runs the infamous 915 Pop Up Market  and the Hummus Company which uses all natural organic ingredients, no added sugar or preservatives, and is vegan, gluten free and diabetic friendly. When they heard that Chia's Silver Lining was going to give away Thanksgiving dinners to nominated caregivers these ladies knew they wanted to be a part of it.  We are so thankful for our community partners and for all our healthcare workers!
To see a little more about our thanksgiving meal giveaway for caregivers please click here. https://fb.watch/2699HJGWSC/
Please consider using Organiza Eventos - The O's Kitchen for your next catering event or holiday meal. What  a great way to help a  healthcare worker in your life or a friend or family member with cancer by providing them with a delicious and stress free holiday meal! You can also enjoy a weekend of amazing local finds as the 915 Pop Up Market brings you THE BEST artists, crafters, makers, bakers and farm to table food vendors in the 915!  They are ready to help you find all the essential retail therapy we need this holiday season.  The 915 Pop Up Market will be this weekend, December 5th and 6th, from 11-4pm in the Sunland Park Mall parking lot by Conn's Appliance. 
At Chia's Silver Lining we feel blessed to have the opportunity to give back to our community, by supporting cancer patients and survivors and our caregivers in any way we can.  We encourage you to SHOP LOCAL which helps El Paso small businesses that have been affected greatly by COVID restrictions. We are thankful for your support as we continue to grow our mission of outreach, education and encouragement  for cancer patients and survivors.  To learn more about our nonprofit mission visit us at https://chiasilverlining.com/pages/chias-silver-lining-non-profit