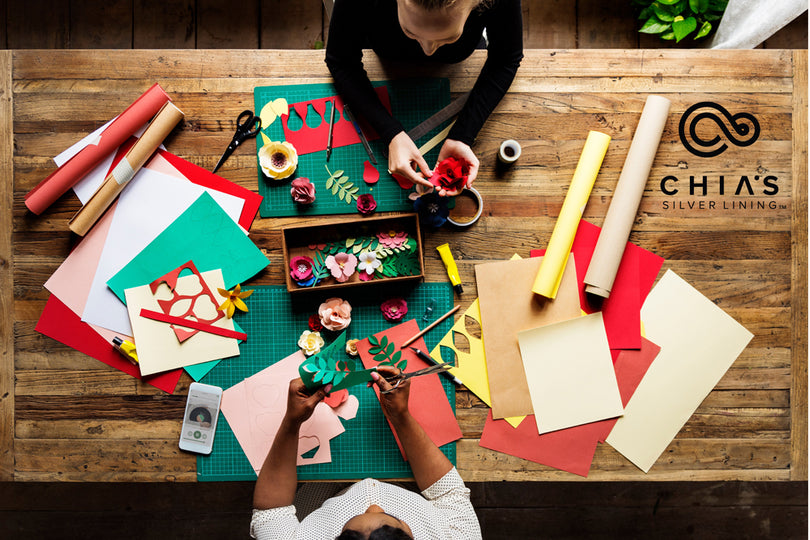 We long for a way to honor and remember our loved ones. We want to create traditions and memorial items that bring us comfort and remind us of our loved one. Photos and family albums become more priceless when we lose someone we love.  Memorial traditions have always been in practice from hair clipping to passing down a beloved jewelry price or watch or a military uniform or grandmother's china or weeding dress. By creating a memory piece, you have both a comforting and personalized memento to remember your loved one.
Within each family lies a treasure of memories and experiences. Things that define who Mom or Dad is. Stories that reflect the love they share for you and your family members. Discover together the stories they hold close to their hearts with the My Mom - In Her Words or My Dad - In His Words books. Each page is filled with meaningful questions for them to answer. Invite them to speak from the heart, in their own words—it doesn't need to be formal or complex. Because when they are finished, they will create a priceless keepsake for generations to come. My Mom or My Dad books can be a gift for them to fill out or a meaningful way to "interview" and create a family dialogue around each story. Parents can also fill them out on their own and give them as a gift to younger generations. 
Another way to honor and remember our loved ones is to make a memory piece. It can be any object from your loved one's belongings. It keeps a piece of them around forever and gives you something when you need comforting.
Ideas
There are many items you can re-purpose into memory pieces.
For example, if you always went fishing together, you can make your memento out of your loved one's old fishing outfit or pieces from their tackle box. Or, if you always cooked together, make your memento out of their old apron. These items could be made into a blanket or throw, a teddy bear, added to a piece of clothing like a t-shirt or jacket or displayed in a family album or shadow box.
Some other items you can use to create a memorial item:
Alma mater clothing from their high school or college
Baby clothes
Beach towels
Favorite shirt or dress
Favorite sports team outfit or their own sports gear
Graduation robes
Military uniform
Nightgowns
Outfits related to their hobbies such as gardening or crafting
Pair of jeans or overalls
Scrap fabric if they were an avid sewer
Wedding or prom dress
Work outfit
Hobbies or collection pieces
Items You Need
In addition to fabric or clothing items, these are other items you'll need to make memory items:
Scissors
Glue gun
Poster board
Sewing machine
Thread
Needle
Pins (to hold fabric in place while sewing)
Buttons / Decorations
Frames / Shadow Box
Creativity is Key