Get The Skinny On Our Market Adventure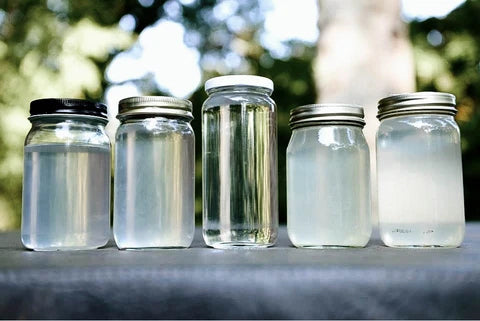 At Chia's Silver Lining our product focus is anything that promotes overall wellness and comfort or the other side of healing. We just got back from Dallas Market and had the opportunity to meet with some of our current vendors and some new ones as well. We are so excited about all of the products we will be carrying in our boutique and can't wait to tell you all about it.
Choosing "Skinny" is Choosing Healthy
First off we had the pleasure of meeting Dr. Joy Reese from The Skinny as well as her CCO, Omar Khalaf, formally from Kraft Foods. The Skinny products are amazing and Dr. Joy passionately educates and promotes a chemical free life style both in her personal life and her medical practice. Every time we talk to The Skinny we learn a little bit more about living a chemical-free life. Did you know that there are up to 80,000 chemicals that can be used in our skin care and makeup products?
These chemicals are unregulated and undisclosed in product package labeling. The beauty industry does not have to follow the same guidelines as the Food and Drug industry! Dr. Joy advised that when you are reading the ingredients in skin care products and it says "fragrance" to put it back on the shelf. "Fragrance" is a way to disguise that the product is full undisclosed chemicals and we have no idea how these chemicals may be harmful to our bodies.
We are so thankful to have the opportunity to promote and stand behind The Skinny skin care products and the Difference is Clear. Their coconut oil is clear, like water, which shows how pure it really is. All Skinny products are made from all-natural coconut oil and contain 5 or less ingredients. They never use synthetic ingredients or scents and the products never contain hidden toxins. They are clean enough to eat because what you put on your body is as important as what in your body. We are so proud to be partners with The Skinny who completely encompasses the product mission of Chia's Silver Lining to promote products of health and wellness for anyone who is on the journey to wellness or who is ready to live a chemical free lifestyle.
Certified Comfort from "GOTS"
Next, we met with a manufacturer who will be creating GOTS certified cotton blankets, ponchos, wraps and more for us. Our manufacturer is committed to setting and upholding the strictest environmental, social and safety standards for our products and the families that use them. It is shocking to know that in textile production, many of the "soft" fabrics in our homes are doused in chemical softeners or are made from synthetic fibers that are bad for the environment.
Our manufactures follow the standards set by the Global Organic Textile Standard and OEKO-Tex, which prohibit the use of more than 100 harmful chemicals used in traditional textile production. Their Do Better™ Mission, ensures a commitment to ensuring that harmful chemicals will not be used in traditional textile production and don't show up in our products.
At Chia's Silver Lining our product mission is to continue to research, identify and bring to you products that are GOTS certified, organic, chemical and dye free and sustainably and ethically sourced. Our mission is to provide products to help give your loved one a little extra love and care whether they are recovering, a survivor or just are working towards overall health and wellness.
Our New Partner: CAUS
Lastly, we met a new partner in our comfort Boutique called Caus. Caus produces stylish, personalized, reusable cups and water bottles. As we know it is vitally important that we use reusable cups because the increased use of plastic water bottles has skyrocketed in the last 10 years. Our landfills are overflowing with 5 BILLION plastic bottles A YEAR not to mention the possible health risks due to BPA exposure. Caus is an amazing organization that gives 25% back to important causes. We are so proud that they have accepted our application for Chia's SL, our 501(c)3, which raises money for cancer/ survivor support and monthly educational meetups for cancer patients survivors family and friends.

These amazing products and so much more will be hitting the Chia's Silver Lining Boutique in early spring. We will diligently continue to research, customize and curate our products to continue to provide healthy, safe and responsibly and ethically sourced products to promote health and wellness or the other side of healing. You or your loved one's journey to wellness are our first priority at Chia's Silver Lining as we work to take the guesswork out of finding the perfect gift for your loved one or yourself. We believe there is always a Silver lining.