Mindful Meditation: 5 Minutes a Day Can Change Your Life!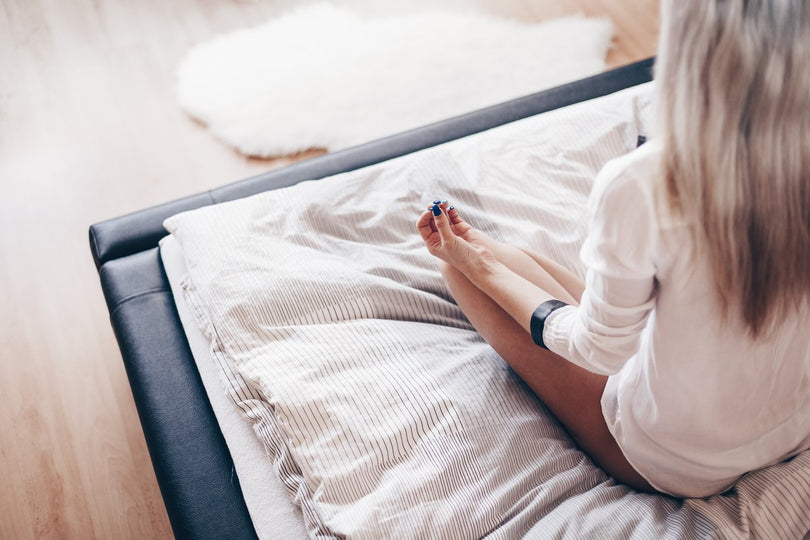 It is a great time to evaluate daily routines and consider beginning a new practice. Practicing Mindful Meditation just five minutes a day can have a lasting positive impact on your mental and physical health. Learn more and start today!
What is Mindful Meditation?
Let's begin by defining of the terms. Jeanne Mahon, the director of the Center for Wellness at Harvard University Health Services Center describes mindfulness as, "being aware of what's going on in the moment without judging it." She defines meditation as, "a structured discipline practice with some kind of anchor where you're resting attention (i.e. the breath, the body, or the heartbeat.)" Mindful Meditation is the combination of these two practices.
What are the benefits of Mindful Meditation?
Studies have shown that consistent mindful meditation can have a lasting impact on one's awareness, reactions to events and actions, and overall mental state. Specifically, Harvard Medical School instructor, neuroscientist, and researcher   Gaëlle Desbordes states that studies found that daily mindful meditation has a lasting positive effect on depression, anxiety, and chronic pain.

Another study conducted at Cambridge found that mindful meditation led to a decrease in many of the negative side-effects of diagnosed depression. Specifically a decrease in the symptoms of depression, a decrease in relapse/recurrence of depression, and a decrease in the amount of medication needed to relieve the symptoms of depression. 75% of those participating in the study were able to stop taking medication altogether.
A third study showed a significant drop in anxiety and stress levels among college students when adding mindful meditation to their daily routines. In addition, it showed an increase in overall mindfulness in 85% of the subjects.


How Do I Start Mindful Meditation?
All you need to start is five minutes and quiet spot - that's it. You can meditate in your car, at your desk, on your couch, at the beach - literally anywhere. You can choose to focus your thoughts on your body sitting, your heart beating, or your breath moving. If you aren't comfortable focusing your thoughts on your own yet, there are a number of (mostly) free apps that offer guided meditation lasting from 3 minutes to 60 minutes. In addition, Harvard University hosts a Relaxation Room with videos to guide your meditation.

We also encourage you to print this infographic created by Garrison Institute. It clearly displays easy-to-follow instructions showing how you can easily add Mindful Meditation to your daily life on a consistent basis, so that you can begin enjoying the benefits today. (This work is licensed under a Creative Commons Attribution-NonCommercial-NoDerivatives 4.0 International License) 
Which products can help?
Specific essential oils are very helpful in a Mindful Meditation practice, many of which are ingredients in our candles and skin care products:
Patchouli - A relaxant that clarifies thoughts, provides a grounding and balancing effect on emotions.
Lavender - A calming and balancing relaxant creates a relaxing atmosphere, promotes peaceful emotions, and improves concentration.
Found in:
French Lavender Candle 
Lavender Make Up Remover 
Lavender Almond Body Melt
Roman Chamomile - A calming relaxant that stabilizing emotions, combats depression, and balancing stress; Minimizes anxiety, irritability and nervousness;
Found in: 
Lavender Almond Body Melt 

Calming Cleansing Balm
Frankincense - Increases spiritual awareness, promotes meditation, improves attitude, uplifts spirit, and Reduces negative thoughts.
Ylang Ylang - Enhances spiritual attunement, Increases libido, combats anger, combats low self-esteem, increases focus of thoughts, filters negative energy, restores confidence and peace.
Found in: Rejuvenating Cleansing Balm