Combating the Quarantine Blues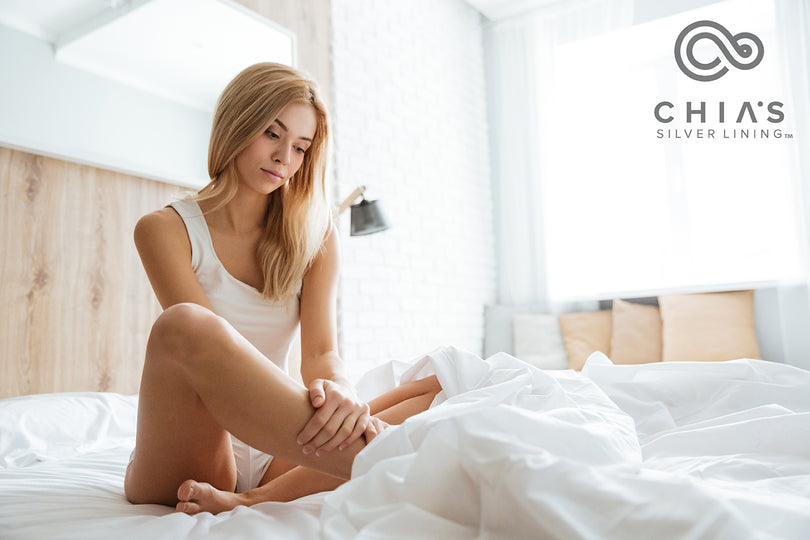 Humans are social creatures, so by this time social distancing and quarantine regulations are absolutely taking their toll – for everyone! However, as a cancer patient you may still need to continue those safety measures and it can be disheartening to be locked down as the world slowly begins reducing their regulations and opening their economies.  Connecting socially is vital to our mental health and well being, so here are a few tips to stay connected and to keep your mind and body busy in order to combat the blues.
Social Connection. If there was ever a time for social media, it is now. Social media offers us an opportunity to connect with family, friends and co-workers. But that's the point, don't just scroll through the feeds, but find real ways to connect with friends and family through social media or apps like Zoom and Houseparty.  That way you can see each other faces, talk in real time and even play games.  I have  a friend whose family zooms once a week and shares what they have cooked with a predetermined secret ingredient.  They love getting creative and sharing recipes and praise!
Do something you have had on your list, but never had the time to do. Clean out that closet, take up knitting, embroidery or sewing (you can make masks and donate them to your local hospital or nursing home!), finish those scrapbooks or try some new recipes.  Recently, I scanned in an old photo album of pictures and now my mom has all the photos digitally.  Getting an overdue project completed or finishing a dreaded task gives you such a great sense of accomplishment. Then share it on social media and bask in the praise and encouragement of friends and family.
Be a Virtual Volunteer. NPR.org suggests many great ways to volunteer virtually. As many parents are facing the possibility or homeschooling in the upcoming school year, consider reaching out to your child's old school or church community and offer free virtual tutoring to friends and neighbor's kids. The Smithsonian has a  digital volunteer opportunity to transcribe historic documents including diaries and working papers of prominent Americans. To get involved, you can check out the Smithsonian Transcription Center. There is also a program called  Be My Eyes that helps people with low-vision. It is an app that connects people who are blind or have low-vision with volunteers who offer virtual assistance. Lastly, Volunteer Match is a database of volunteer opportunities with thousands of postings around the country for virtual volunteers. You can find more ideas on Idealist.org.
Connect with the Elderly. One of the hardest parts of quarantine is being unable to spend the time with those you love for their own safety. Nursing homes have been hard hit by COVID and their health and well being is a top priority, however their emotional and mental health is equally important.  org suggests a  great program for seniors called Live a Dream.  This program collects video montages to brighten a senior's day. You can submit a short video to share where you tell a joke, play an instrument, or just give some encouraging words. Check your community for ways you can connect.
Don't forget about self care. Find new ways to exercise around your home. Make a homemade face mask, lounge in the tub or just settle in with a great book or movie and cup of tea. Forbes.com suggests making a daily 15 minute appointment with yourself for personal time to meditate or pray because doing this can help you focus on the things you are grateful for. It also brings comfort by helping you to face and release your feelings of loss and disappointment.
Control your perspective. Quarantine and the plethora of changing information can tarnish your perspective.  We begin to think about what "Can" and Cannot" do which can make it hard to stay positive.  Try to stay focused on the positives that have come out of quarantine.  Special time with your family, time to work on pesky projects or to try something new, time to read that book or watch a movie on your list.  It is important to recognize what you can and cannot control. I found myself infuriated about yet another plan for my family that had been canceled.  My husband said, "you are just going to have to accept that this year is going to be crappy and learn to live with that." Somehow that helped.  I was so desperate for things to look and feel normal that I was miserable and angry.  Accepting that it will be different for a while  and basically "giving it up" helped ease my anxiety about all the missed plans.
Lastly, remember the small acts of kindness. Recently a friend put out the call that she had an apricot tree overflowing with fruit and  for anyone who wanted some, to come by and pick.  I got a bag full of her delicious apricots.  Another friend took those apricots and made apricot jam which she then distributed her lovely and delicious jars to friend and neighbors. My family and I have recently decided to leave love notes  for our neighbors.  Just fun little things we notice in our neighborhood, like how great their grass or flowers look.  It was inspired one day on a walk by someone's AMAZINGLY organized and clean garage. How nice would it be to tell someone their hard work is noted and appreciated in the neighborhood? And what a great way to meet the neighbors.
Whatever it is that you do to combat the Quarantine Blues  the first step is recognizing that you may be a little anxious because of quarantine. If so, make plans to reach out to a loved one or just get busy allowing time to do something for yourself.   If you have the blues, you may not necessarily need my husband's tough love advise to "get over it", but you can remind yourself that this too shall pass.  In the meantime Chia's Silver Lining wishes you peace, kindness and an abundance of health and well being.