Bibi Hats - Fashion Hats for Chemo Patients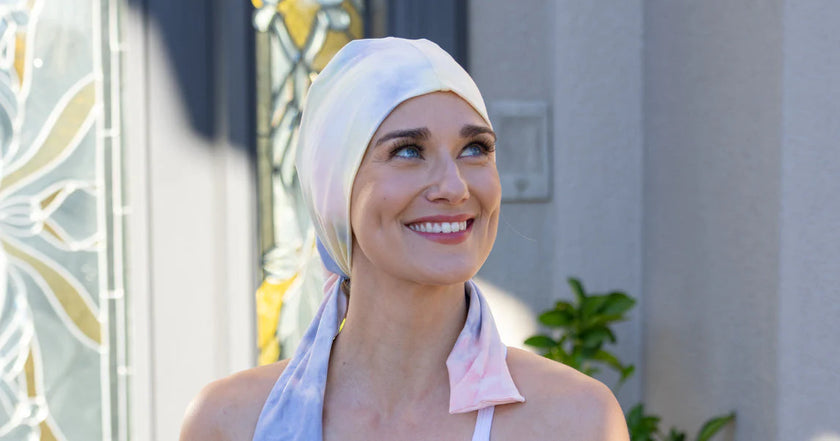 On my 40th birthday, I was diagnosed with cancer. The first thing that came to my mind was, how will I survive and how will I face the fears of the unwanted emotional and physical life altering changes.
Chemo Often Means Losing Your Hair
The second time I was diagnosed with cancer was a bit different, my girls freaked out about the thought of me losing my hair. So, forget vanity, hair loss is also a fear for those around you.
Having a passion for fashion, I immediately said to myself, this journey can be as beautiful as I want it to be! As I began researching the creation of the Bibi line, I realized that others can benefit from these ultra soft and fashionably designed caps and ponchos. 

Why Sacrifice Fashion for Cancer?
The Bibi headware and poncho products are super soft, have a great heating and cooling effect, all weather temperature regulating, breathable, gentle, great elasticity, and a flattering ruche design.
Our caps are designed for women who undergo hair loss due to chemotherapy, alopecia, menopause, covid hair loss, or other medically related hair loss. They are specifically to be worn by women who have little to no hair or just for pure comfort and fashion. They are also available in a children's style and size.
Ponchos, Along with Hats
The Bibi four-way ponchos are created to help keep you warm during chemotherapy treatment, travel, hospital and doctor visits. They are also used as post mastectomy surgery wear. I found that the poncho design made for a fashionable cover up for all of my post surgery drains. They can be worn with one arm out, both arms covered, as a scarf, or any way at all.
The Bibi Collection also offers matching hat and poncho sets that make for great meaningful gifts.